Garage Door Repair in Asheville, NC
Rapid Response, Repairing with Expertise
When your garage door needs expert attention, turn to ASAP Garage Doors for reliable and efficient garage door repair services. We understand that a malfunctioning garage door can be inconvenient and compromise your property's security. That's why our team of certified technicians is here to provide prompt and professional repair solutions, restoring the functionality and safety of your garage door.
Our technicians have extensive experience in diagnosing and repairing a wide range of garage door issues, from damaged springs and malfunctioning openers to misaligned tracks and more. We arrive with the necessary tools and expertise to get the job done right the first time. Whether your garage door is making unusual noises, failing to open or close, or exhibiting any other signs of trouble, we're ready to address the problem efficiently.
Don't let a faulty garage door disrupt your daily routine or compromise your property's security. Contact us at 828-532-5599 to schedule your garage door repair service. We're committed to providing quick and effective solutions to get your garage door back in working order, ensuring your peace of mind.
Garage Door Repair Services
Garage door spring repair
Garage door opener repair
Track alignment and repair
Cable replacement
Roller replacement
Garage door panel repair
Weather seal repair
Emergency repair services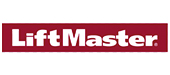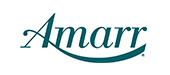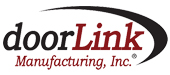 Garage Door Repair & Maintenance, Asheville NC
Garage Door Repairs, Maintenance, and Sales Since 2002!
Garage Door Spring Repair
Keep your garage door balanced and safe with our garage door spring repair service. We handle both torsion and extension spring issues, ensuring smooth operation.
Garage Door Cable Replacement
Damaged or worn-out cables can jeopardize your garage door's integrity. Our garage door cable replacement service ensures your door remains secure and operational.
Garage Door Opener Repair
If your garage door opener is malfunctioning, making strange noises, or failing to respond, we provide expert repair services to restore its functionality.
Track Alignment and Repair
Misaligned or damaged tracks can cause your garage door to operate unevenly or become jammed. We offer track alignment and repair services to ensure your door moves smoothly.
Garage Door Panel Repair
If your garage door panels are dented or damaged, we can repair or replace them, restoring the appearance and structural integrity of your door.
Weather Seal Repair
A damaged weather seal can lead to drafts and energy loss. We provide weather seal repair to keep your garage insulated and comfortable.
We take pride in our efficient and professional garage door repair and installation services. Explore our testimonials to see how we've transformed homes and businesses with our expert solutions.
Building Relationships One Garage Door At a Time.