Garage Door Installation in Asheville, NC
Update the Look of Your Home with Beautiful Garage Doors
Update the look of your home with beautiful new garage doors. With several styles and colors to choose from, updating your garage doors adds a newer, cleaner look to your home. New garage doors are typically lighter, more energy-efficient, and allow for natural light through windows. Our professional, experienced team works hard to bring dignity and efficiency back to garage doors.
We are proud to serve clients throughout Candler, Hendersonville, Fletcher, Asheville, NC, and the nearby communities. We believe in customizing steel, wood, and glass doors exactly to your liking so that we can match the tone of your décor. We will work with you to determine the style of door you would like and which material is best for your specific needs. Your satisfaction is our priority, which is why we use only the highest quality materials and tools in our installations. With a satisfaction guarantee, you can have peace of mind, knowing that your new garage door installation is in the hands of experts.
Don't risk a DIY installation or settle for less-than-professional work. Contact us now at 828-532-5599 to experience the transformation of your home's aesthetics and functionality with our garage door installation services.
Garage Door Installation Services
Wide range of garage door styles and colors available
Customized garage door solutions in steel, wood, and glass
Expert installation for energy-efficient and light-enhancing doors
Specialization in residential garage door installations
Options include roll-up doors for space-saving and security
High-quality materials and tools used for all installations
Satisfaction guarantee to ensure professional service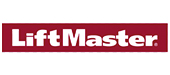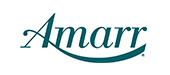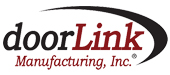 New Garage Install, Asheville NC
Garage Door Repairs, Maintenance, and Sales Since 2002!
Residential Garage Door Installation
Upgrade the curb appeal of your home with our professional residential garage door installation service. We offer a wide range of styles and materials to match your unique preferences.
Energy-Efficient Garage Door Installation
Reduce energy costs and enhance sustainability with our energy-efficient garage door installation service. We offer doors designed to improve insulation and save you money.
Vinyl Garage Door Installation
Opt for the low-maintenance and stylish choice of vinyl with our vinyl garage door installation service. These doors are not only durable but also provide a sleek and clean look.
Wood Garage Door Installation
Experience classic charm and timeless elegance with our wood garage door installation service. We specialize in wood doors that enhance the aesthetics of your property.
Aluminum Garage Door Installation
For a modern and lightweight option, consider our aluminum garage door Installation service. These doors offer a contemporary look and durability.
Custom Garage Door Installation
Tailor your garage door to your unique style with our custom garage door Installation service. We work closely with you to create the door that matches your vision perfectly.
We take pride in our efficient and professional garage door repair and installation services. Explore our testimonials to see how we've transformed homes and businesses with our expert solutions.
Building Relationships One Garage Door At a Time.